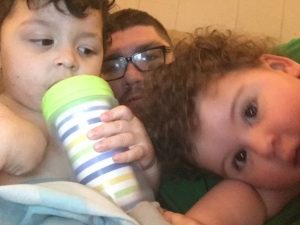 As shared by Randy W:
VA Disabled. I am going through an ugly divorce. My wife moved out and moved in with her boyfriend taking her income. With all the bills I have to pay on a monthly bases by myself, I wasn't able to pay rent. I have since received an eviction notice! I have two children in diapers so I have to pay all the bills plus personal items such as diapers, wipes, groceries and other house hold items. It's gotten to the point where I feel like I am drowning and can't get out!
Note from Crusaders: We are seeking to raise funds to help this single Father pay his rent so he and his children do not become homeless.