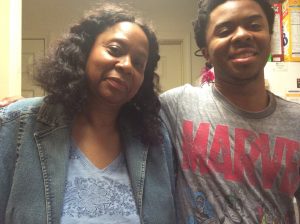 Karen Rudolph-Strong (Alabama):
We have been classified as homeless since January, 2019. I need help paying my Alabama Power Bill. I hope to find and rent an apartment or house soon. The final bill has not been paid. The final bill came to $350.27. I recently made arrangements to pay the bill. The collection agency has agreed to accept installment payments. I have paid $50.27. I owe $300.00. Two payments of $150 each are due this month to assure that the collection agency does not report it to he credit agencies.
I had an injury on the job as a nurse. I decided that the job was unsafe and too much risk. The loss in income compiled and I could not pay all the bills on time, especially my largest bill which was my apartment. I was blessed to get a temporary job as a school nurse. I have also been blessed to be covered by a housing program called Family Promise. So I have to figure out how I will pay past debts as well as daily needs, and of course future costs to get back to into my own house or apartment.
Crusaders Notes:
Crusadersvalorforveterans is going to get the power turned back on. Please donate or share this Veterans story on your social media platforms. Tracey Nazarenus President Crusaders Valor For Veterans 303-324-7096