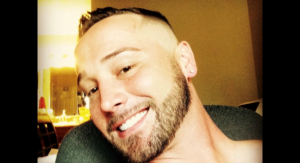 As shared by Nathan B: 
Hello, My name is Nathan. I am one of the vets that recently inquired with another veteran about volunteering with your organization. Two months ago I was laid off from a wonderful job that is having financial difficulties and made budget cuts which in turn caused me to be one of the unfortunate people that did not get a severance package. My family is very broken up and does not keep in touch with each other And do not provide help for each other. Unemployment has not been processed and I was told it could take up to 60 days and would still not cover my minimum needed to pay my bills which is not very many. I've pulled money out of my retirement plan and have depleted it. I am starting to list what little I can to sell on Craigslist list to pay utilities and buy groceries. As of today, my gas, electricity and internet have been shut off.  My rent I feel is too much to ask for so if I could get some help to pay my gas, water and electric ($145, $185, $70) and maybe some groceries that would be great.
Notes from Crusaders:
Nathan is a veteran. He was laid off from his job. He got behind on all his bills and was about to lose his home and custody of his daughter. All his utilities were off. We paid his water, gas, power and gave him multiple resources to acquire a new job. Nathan is an amazing young man that sacrificed for our country and it was an honor to help him.