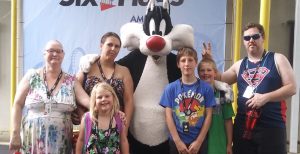 William F (Maryland):
I need help to finish covering last bit of owed rent. Amount is only $500 dollars that is owed. I was behind but was able to get caught up until this month when my landlord told me if we do not have rent paid in on time we would have to move by 1st January.
Crusaders Notes:
Crusadersvalorforveterans is going to pay the rest of their rent so they have a home for the holidays Please donate or share this Veterans story on your social media platforms. Tracey Nazarenus President Crusaders Valor For Veterans 303-324-7096.