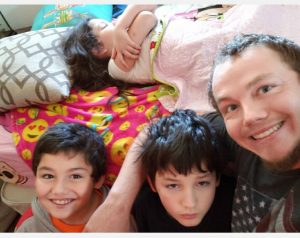 Daniel M (California):
I'm recovering from a financial issue when I had a head on collision with my Sentra on 12-21-18 which I had just put 2k down for. I had to rush out and grab another vehicle to transport all three of my children to school and the second vehicle cost me 2.5k to get so in about the last 7 months I had to fork out the savings 4.5k…all of it plus more which bled into other bills. I have been trying to recover from this but this last month's rent had a larger amount because of the past due propane that needed to be paid up.
I am short $16.74 for rent and they are sending me an eviction notice tomorrow morning. I can usually pay for everything with no issues but I need to catch up with this propane bill.
Crusaders Notes:
Crusadersvalorforveterans is going to pay the other half of the rent to stop the eviction. Please donate or share this Veterans story on your social media platforms. Tracey Nazarenus President Crusaders Valor For Veterans 303-324-7096