A note from Tracey Nazarenus, Crusaders President
We were recently contacted by a young man who is a Veteran of the Iraq war named Timothy. In his first message, Timothy was reluctant to reach out and ask for help. He said that he's tried to find help everywhere else and asked everyone he could think of, but nothing yielded help, so he reached out to us.
As I listened to Timothy, I realized he was still in a very fixable stage of the full circle recovery. Helping him would prevent him from one day becoming a statistic. The men and women who need help are afraid of reaching out to ask for help, believing that they'd be judged for their struggles. The Crusaders can give them all the guidance, connections, and support they need. With our dedicated team, there's always a person to reach out to.
As shared by Tim J: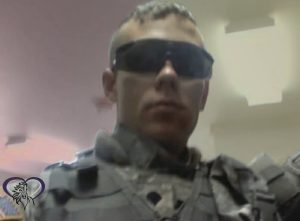 Coming out of the military nobody seems to truly understand our challenges. Here is a rundown from my view. I am disabled. I could write a book about what all I've been through
since I got out. So let's fast forward. Last year in August I was laid off from work. I had a good paying job being educated and have a skill set in high demand so I thought.
From August to the beginning of January I have been unemployed. I even had interviews and I couldn't seem to get an offer. I even looked at my resume and realized it isn't me or how I am with interviews, I am a threat to other employees because of my back ground and the ability to succeed.
The one interview that stuck out the most was at a company I was very familiar with. I got an interview with them and the part that still to this day bothered me the most is being asked to suffer. I was interviewing for an outside sales position and when the "desired salary" question came up I base my desired salary on my standard cost of living and then with the commission is negotiable. I was asked to be willing to take an unreasonable low salary with a basic commission and to suffer for 5 or 6 months until I built my accounts up. I've suffered enough is what I told the person who interviewed me.
I pushed myself through college graduated and was able to get numerous certifications. Also I have outstanding experience in that field as a technical engineer and in the business development side as well with a proven track record. That interview discouraged the hell out of me. So I haven't had one since.
Well my funds ran out. I could no longer pay my bills. I've gotten assistance once from one organization and I still couldn't find a job. Well time went by and it got to where I had to hide my truck until I figured things out to get it caught up so that I could have transportation to look for a job and drive back and forth to work.
And then it finally hit me! I'm going to lose everything and go back to being homeless but this time it would be worse because I wouldn't have a vehicle to sleep in. I just couldn't handle the thought of going back to where I was in the beginning of 2013 sleeping in my truck trying to budget out my disability which still isn't much all because the government is greedy and they lie saying they care about us when they don't.
Well I couldn't take it and I had to let my pride go. I reached out for help from a woman named Tracey Nazarenus. I've been in connection on LinkedIn for a while and saw the help that her and the valor for Vets were giving and not asking for anything in return other than pay it forward. So I reached out to her. She stepped up and hit a home run for me. She put me in contact with the right people and within a week she saved my truck from repo.
What she has not only done for me but other vets is way more than the VA and other organizations have done. What she did for me in two weeks is more than the VA has done in 5 years for me. And Tracey still isn't finished. She is still to this day helping me fight a debt that the VA and DeVry has put me in so I can start getting my full disability amount back.
I wouldn't know where I would be if it wasn't for her and her team. They are a blessing to me and other vets and their families. Now I have a job though it's temporary as well and I still have my truck and I'm getting back on track. Thank you so much Tracey. I couldn't be where I am right now if it wasn't for you and your team.
A Note from the Crusaders: We are working directly with Tim to help him become stable. It takes a lot to get our Vets back on their feet, and that's why we need your help. Please either donate or purchase an Action Supporter Pack below.
---
Please Donate What You Can. Thank You.
★ Be sure to also check out our Monthly Action Packs Here and help us achieve even more! ★
Contributions are Tax Deductible – Federally Recognized 501(c)(3) Non-Profit Charity Organization
---
Please Help a Veteran by sharing this page on your Social Networks Below. Thank You!