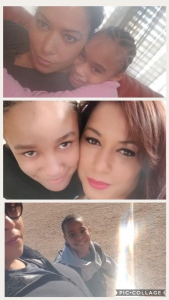 As shared by Nicole G: 
I lost my job because relocation was mandatory. I'm about to lose my storage and need $230. I've been waiting for over a month for my monthly benefits to kick in. My phone bills shut off and I owe $3k. I cannot get a loan without a job. I'm currently waiting for my car to get fixed so I can get a job. $300 needed for food for the family.
Notes from Crusaders:
Nicole is a single veteran Mom with three kids. She is living with her Grandmother and currently unemployed. Nicole needs her car fixed so she can get a job to support her children and food until her her food stamps start up . All her VA paperwork has been filed. We ordered a full weeks worth of groceries from Walmart. Dean, a local veteran with boots on ground in Arizona, took her car and we paid $958 to fix it. She is now able to get a job. Her living situation is good and the children are in school. She meets the VA to acquire the benefits that she qualifies for.